An independent review commissioned by government to set out a vision and a plan for a better food system.
A response to COVID-19 and the end of the transition period.
INDEPENDENT LEAD, NATIONAL FOOD STRATEGY​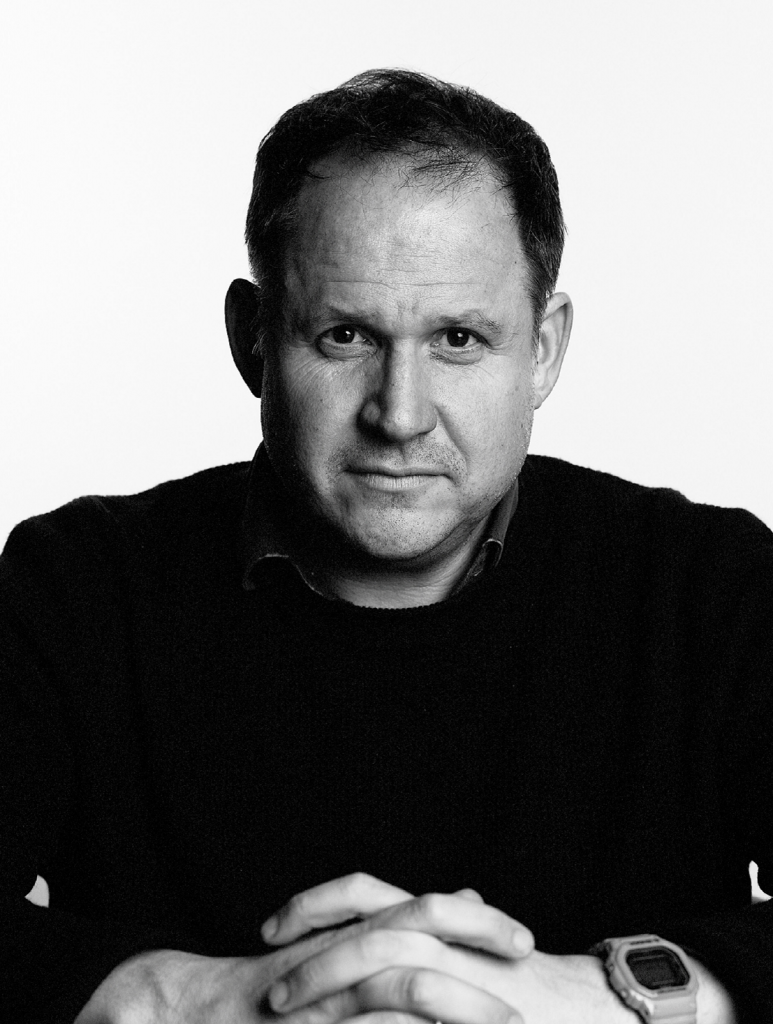 No part of our economy matters more than food. It is vital for life, and for pleasure. It shapes our sense of family, community and nation: cooking and eating together is perhaps the defining communal act. The food system also provides jobs for one in seven of us.
Much of this is made possible by a free market that performs a million daily miracles, producing, exporting, importing, processing and serving up a dazzling variety of reasonably-priced foods in an abundance unimaginable to previous generations.
But this bounty has come at a cost. Intensive farming practises have caused serious damage to the environment and the food related disease is costing the NHS billions and drastically harming the lives of millions. Food security, too, is a growing concern: population growth, climate change, the global increase in meat eating are intensifying resource competition between nations.
The Environment Secretary Michael Gove has appointed me to conduct this year-long review, and to then set out my recommendations within six months of its completion. Government will then publish an ambitious, multi-disciplinary National Food Strategy, the first of its kind for 75 years, in the form of a White Paper.
Over the next year my team and I will speak to people from across the food chain, from farmers in the field to chefs in the kitchen. We will consult experts from around the world, as well as those whose voices are seldom heard, but who have personal experience of the failings of our food system: low-paid workers in agriculture and food production, people with diet-related diseases, farmers living on the margins, and many more.
This review will be built on rigorous evidence and analysis; but the answers to some of the most important questions cannot be mathematically calculated. What do we want our countryside to look like? As our understanding of animal sentience increases, how should we prioritise the welfare of livestock? What role should the government play to protect us from our "bad" dietary choices? These are not questions that I – or indeed the government – can answer alone.
If you would like to be involved in the conversation, please get in touch. I look forward to hearing from you.
"The coronavirus pandemic has reminded us all of the vital role our food system plays in our daily lives. With the growing pressures of climate change, biodiversity loss and the need for healthy affordable food, this key review will tackle issues of the utmost importance to us all. The National Food Strategy is an opportunity for us to shape what food means to us as a society, and I look forward to working closely with Henry Dimbleby as we strive to build a robust food system fit for the future."
"As well as keeping us alive and healthy, food plays a central role in our culture and our national life. The threats from climate change, loss of biodiversity and the need to deliver safe and affordable food gives rise to new challenges we must address. As we leave the EU and seek to capitalise on the opportunities this can provide for the UK's farmers and food producers, we have the chance to reshape our food system from farm to fork to ensure it is ready to deal with these 21st century pressures.So I am delighted to launch this call for evidence to build on the excellent work Henry Dimbleby has already done on this important review. We should not underplay the importance of the food we eat for our environment, our health and our society, and I encourage people to share their views on the way ahead."
"Leaving the EU is a great opportunity for British farmers and food producers. But with an expanding population, the urgent threat of climate change and rising levels of diet-related disease, we face many challenges too. That is why the time is right for us to look afresh at our food system to ensure everyone has access to high-quality British food and our environment is protected for future generations. I am delighted that Henry Dimbleby will be leading this once-in-a-generation opportunity to cultivate a stronger food system for the future."
"For too long we have tinkered with food and food education. But we really need to grasp the nettle and do something radical. The National Food Strategy is an opportunity not to be missed, for our generation and for our children and grandchildren. Through this Strategy we have the opportunity to improve the nation's health and embrace sustainability and I urge everyone to engage with it."
"Food is at the heart of our culture and identity and how our food system is designed affects everyone, every day. We need to build a Food Strategy, which is sustainable and which works for all of us. It must be grown from the ground up. It's great to see Citizens' Assemblies at the centre of this vision."
"Against a backdrop of both rising hunger and growing obesity, our food system is clearly broken. We have to act now for our children and grandchildren. I hope that Henry Dimbleby will be as bold and brave as he was on school food, to drive meaningful change through Government"
"The NFU has done some early work with Henry Dimbleby on what a food strategy can look like and I am delighted that he has included much of this in his framework. We are looking forward to working with his review to deliver a food system that is fair for all."
"The future success of the UK food and farming industry is vital for the economy and the health of the nation. I welcome this review by Henry Dimbleby, and as a Sector Council we look forward to working with Henry and the DEFRA team and playing our part in ensuring the UK has a sustainable, innovative and resilient food system for generations to come."
"A National Food Strategy could play a pivotal role in delivering sustainably produced and healthy food for everyone, as well as better livelihoods in food production. It could also support the transition to environmentally friendly farming and fishing that are now imperative. "We are excited about the ideas, collaboration and optimism that the Food Strategy has already started to generate and look forward to taking part."
"Over the last 70 years we have begun to take for granted that there will be food on our table, yet in truth our food and drink industry is a strategic national asset to be protected. It is central to the economic success and cultural fabric of our country and the UK's largest manufacturing sector. Its contribution to our future growth, prosperity and sustainability is vital. "So we applaud Michael Gove's bold commitment to create a national Food Strategy for England, and embed an holistic approach to policymaking across food and drink. We look forward to working with Henry Dimbleby and his team across the UK Government on these important themes, building on the proposals put forward in our recent 'Plan for Success'."
"The UK's food industry is one our greatest assets. Across the sector we see huge amounts of variety as well as ingenuity. With the country's food and hospitality sectors so intimately linked, it is absolutely vital to the ongoing success of hospitality that the food industry is supported. Henry has fantastic knowledge of the hospitality sector and understands its relationship with food and the need for a dynamic and supportive sector. We welcome this review of the food industry and what we hope is the beginnings of a fully integrated and joined-up strategy that supports businesses at every step of the way from farm to fork."
"This is an excellent appointment which makes perfect sense. Henry's comments at last year's CLA Rural Business Conference on how even fast food can be healthy and positive for the environment demonstrate that he is uniquely placed to lead the development of a new National Food Strategy. Our championing of sustainable land management and food production, a well-functioning supply chain and the role of farmers and landowners in delivering sustainable agriculture as well as environmental benefits for society, fit well with the ambitions of the new strategy. Our broad and diverse membership is ready to engage with the review to help shape a system that is economically, socially and environmentally sustainable and which also delivers safe and affordable food for everyone."
"This is a unique opportunity to create the food system for the future. Healthier and more sustainable; innovative and more productive; fairer and affordable for everyone."
"There's never been a more important time to address the challenges facing our food system and the government should be applauded for appointing someone with Henry's experience to devise a plan to tackle them head on. Chefs and restaurateurs are ideally placed to positively influence the decisions we all make about food which account for our single biggest impact on the environment. We'll be actively encouraging everyone employed in foodservice to engage in the process to create a better food future for us and generations to come."